*Still Life *Seascapes *Nature *Lakes & Rivers *Landscapes *Pet Portraits *Figurative
Commisions Accepted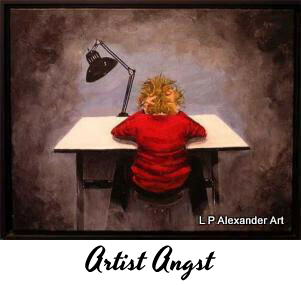 A painting by an artist to speak to an artist, whether that artist is a writer, painter, pastel artist...any creative person who can identify with this.
Artist's Statement (Excerpt)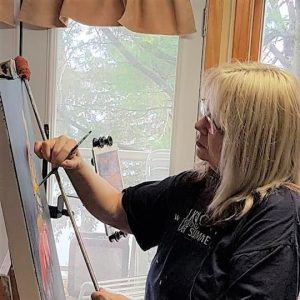 My art depicts a constant fascination with the visible world around me, a world in which we tend to move so rapidly, so distractedly, so fleetingly, we seldom see with our heart what lies before us. My purpose is to take that fleeting moment, capture it, and invite you to feel it, and explore it, enjoy it, be moved by it, experience it.
The medium I select is dependent upon my reaction to what I see, what it stirs up within me or how I feel about it. I may choose oils or acrylics and the style may be more impressionist for a landscape, or realistic for a still life. Exploring my relationship with my environment is coupled with a similar examination of the relationship between the elements of a still life, with regard to shape and form, colour and reflection, shadows and light.